We are Filterteknik
We represent over 150+ brands of high-quality filter producers and supplies filters and filter solutions.
With our filter solutions, together with our software LFS, we help you find the right filter for your machines. LFS is a software that we have developed for over 40 years.
With LFS you can search for filters & cross references, search for existing machines to find the right filter and build your own machine park. With LFS, your workday becomes secure and easy.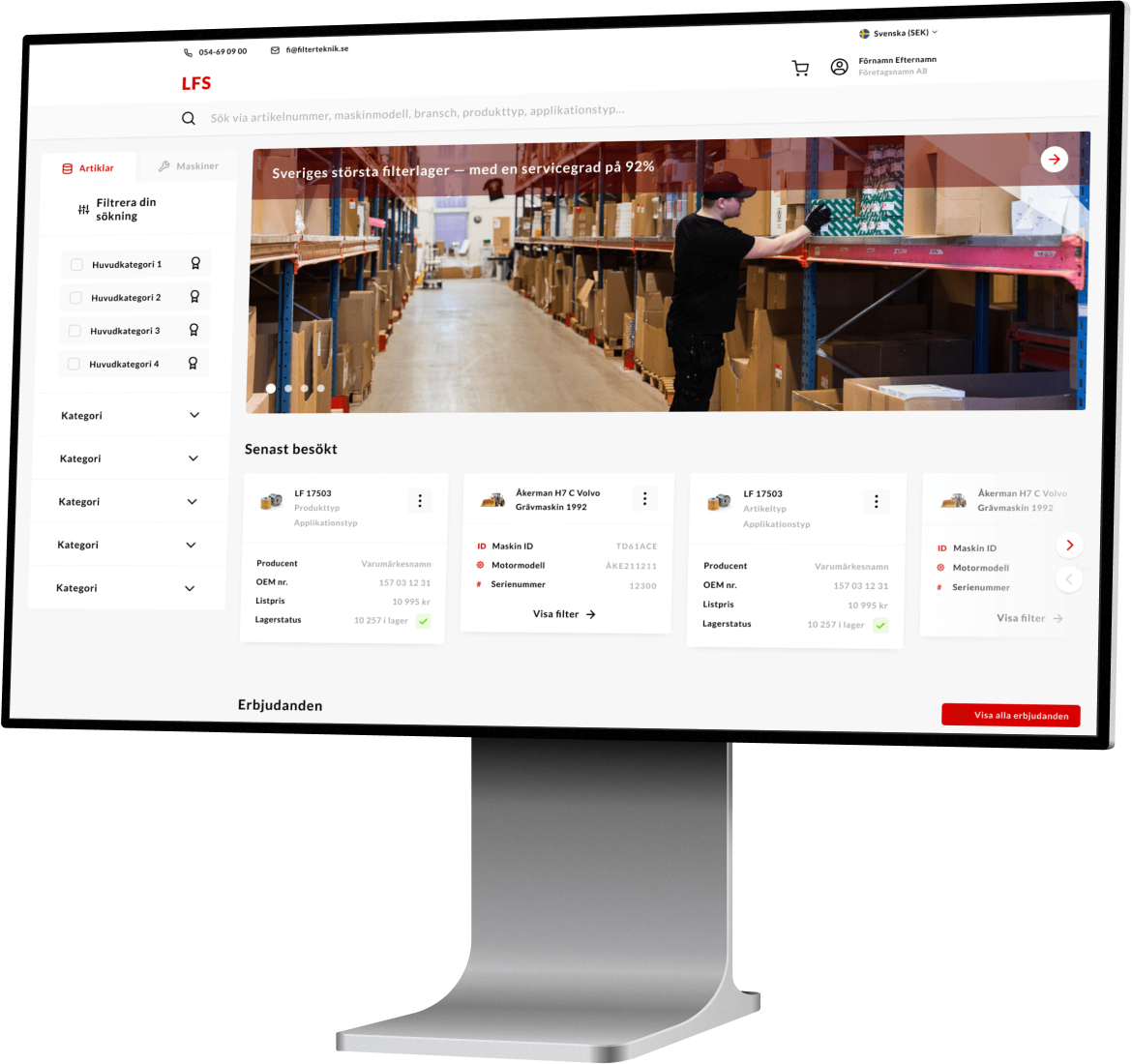 In 2021 Filterteknik Suomi Oy is opening in Finland!
We are a strong and long-term supplier of high-quality filters and contamination monitoring equipment to various number of applications such as diesel engines, hydraulic, lubricant, process, water, dust, ventilation, compressed air to name a few.
Our vision is to simplify our customers everyday business through knowledge, quality and efficient services.
We know that filters are a small, but very important part, of our customers everyday business. Production and operation must run as planned without unnecessary wear and tear on machines and unplanned downtime.
Contact us
From December 1'st, we have Finnish-speaking support on site. Until then, we will be happy to help you in English! If you have any questions about filter, filter solutions, contamination monitoring or Filterteknik.
Contact us
Read more
You can read more about us at our other webpages, just choose language below: